Company profile
Categories:

About us

Time of issue:

2020-04-23 00:00:00

Views:

0
  MachTech was founded in 1996, specializing in providing software and equipment integration of "Industry 4.0" overall solution for manufacturing enterprises. It has always been committed to the R & D and manufacturing of intelligent, green and user-friendly equipment, and constantly promotes the deep integration of informatization and industrialization.
  The company currently has a professional team of 220 people, Two R & D and manufacturing bases in Tianjin and Zhuozhou, and 5 regional offices in Hebei, Jiangsu, Guangdong, Chongqing and Fujian.
  It has 55 patents, 32 software copyrights, 5 independent trademarks, and has passed the iso9001:2015 quality management system, ISO 14001:2015 environmental management system, SGS – CE International security system certification, and military industry confidentiality level II qualification. It is a national high-tech enterprise and member of "National Rubber and Plastic Machinery Information Center", "China Rubber Industry Association", "China Friction and Seal Association" and " China Storage and Distribution Association"
  Industries based on rubber, cable polymer materials, silica gel, friction materials, shoe materials, plastics, polytetrafluoroethylene film, waterproof membranes, military aerospace, refractory materials and other industries, Machtech provides customized fully automatic non-standard products and supporting facilities for global customers service.
  MachTech Marketing Strategy: Establishing "Word of Mouth" through products and services. Customer "Word of mouth" is our best marketing promotion. We firmly believe that as long as we provide good products and services from the perspective of customers, customers will actively help us expand our business.
  By the end of 2019, 1470 sets of intelligent automatic batching equipment, 77 sets of MES system have been sold to 506 domestic and foreign customers. Domestic market share: more than 75% of rubber products, more than 80% of conveyor belt, 90% of rubber used for railway, more than 70% of engineering rubber, more than 95% of plastic runways, and more than 75% of cable polymer materials. The market covers more than 20 provinces and cities, and the products are exported to Russia, Turkey, Croatia, Chile, Vietnam, Thailand, India, Myanmar, Iran, North Korea, Indonesia, Malaysia, Sri Lanka, South Korea and other countries. MachTech is a supplier of "Belt and Road Initiative", key projects like "China-Laos Railway" and "Yawan Railway" track conveyor line; the first domestic high-speed iron powder metallurgy brake pad production line and the synthetic brake shoe production line of railway freight carriages have been developed and manufactured in China.
  MachTech has always adhered to the "customer-oriented, long-term business ideology", the development concept of "small steps, concentration on the main business, accumulating a little makes a lot of progress every day", adhering to the business philosophy of "tell the truth, do what you say, customer satisfaction, and innovation", and following the "customized, according to the needs of each customer and the actual situation, to provide the most suitable The service concept of "people-oriented, righteousness, justice and benefit coexist" is practiced. The business philosophy of "wealth can be gathered together, wealth gathered and people scattered; profits can be shared, but not alone; business can be few, not many, the right way in the world is vicissitudes" business philosophy, highly focused on the main industries, concentrate on core products
  Through innovation and continuous improvement of all employees, Mach Technology continuously improves the cost-effectiveness and stability of its products. Continue to increase investment in research and development to enhance technological advancement and leading ability. Improve service quality through continuous improvement of service model. Resolutely follow the development path of "specialization" and become a global professional company.
  R & D Cconcept: User-friendly, intelligent and green
  R&D Principles: In accordance with the principles of "Intelligent control, advanced technology, practical and stable, simple operation, and easy maintenance", with a "professional" spirit and a "focused" attitude, closely combining the user's actual production and development goals, through continuous innovation and improvement, effectively solve the production and management problems that users are most concerned about, and achieve "user satisfaction, innovation and common development together".
  Research and development objectives: Improve the user's information management level, improve and optimize the production process, improve the reliability, uniformity, stability and traceability of product quality, increase production efficiency, improve the labor environment, reduce labor intensity, and reduce overall production costs (Management, labor, energy consumption, production capacity, qualification rate, etc.); enable users to continuously improve their core competitiveness and market advantages, and create a higher-end corporate image for users.
  In order to achieve high-quality development, it will build its own industrial Internet laboratory and intelligent manufacturing workshop based on industrial Internet in the next two years for advanced manufacturing, technology research and development and technology testing. Mach technology will select manufacturing industry scenarios and integrate advanced technologies of industrial Internet and intelligent manufacturing, Build an industrial Internet Laboratory Based on 5g technology, which integrates the whole process of production, R & D, testing, assembly and warehousing. 5g base station will be built to give full play to the characteristics of 5g high-speed, low delay and large connection, deeply explore the application scenarios of various business fields of the company, cultivate new kinetic energy with informatization, promote new development with new kinetic energy, continuously accelerate the "chemical reaction" between information technology and production and operation fields, and promote and lead the high-quality development of the company.
  The traditional single manufacturing mode has been unable to meet the needs of the development of the manufacturing industry. The six collaborative contents of materials, planning, production, supply and marketing, design, process and manufacturing have become the core elements to determine whether an enterprise can be efficient, high-quality and low-cost The microcirculation node between the supply chain and key manufacturing links of manufacturing workshops in China can realize the real-time and efficient flow of enterprise equipment information, improve the collaborative manufacturing ability and manufacturing level of networked and remote areas, and build intelligent manufacturing demonstration workshops and factories with flexible, intelligent and fine production capacity.
  Through the data sharing mechanism of R & D design simulation, improving the automatic data collection rate of manufacturing and quality links, improving the product data network of after-sales and operation and maintenance services, the big data use model of each link is established to provide effective reference and guidance for the company's key decisions.
  Being prepared for danger in times of peace, we still have many shortcomings and there is still a lot of room for improvement. We have been working hard; we know that in today's era, every company is like a boat sailing on the sea, the sea is rough, and the waves continue to hit, A company that chooses comfortable will surely be overthrown by the huge waves. Therefore, we "do not forget the original intention and keep the mission in mind", and always adhere to the "customer-centered, struggling-oriented, long-term persistent hard work."
  Sincerely thank all new and old customers for their support and help to MachTech. Creating value for customers is the only value of Mach Technology. We will continue to learn!
  We will achieve sustained high-quality development with a more professional spirit, a more focused attitude, and a firmer belief.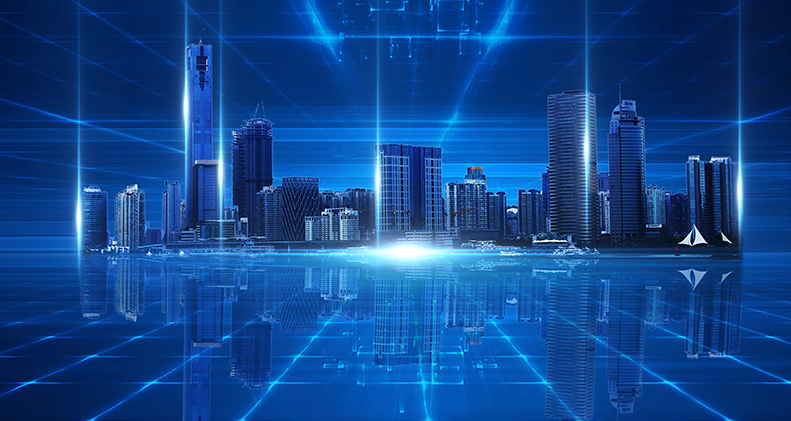 Recommendation information
Mach technology was founded in 1996, specializing in providing software and equipment integration of "industry 4.0" overall solution for manufacturing enterprises. It is a national high-tech enterprise that develops and manufactures intelligent environmental protection automatic batching system, intelligent three-dimensional warehouse, intelligent logistics transportation system, information management and control software, and green environmental protection equipment.
There is currently no information to display
Please add data record on website background.
Beijing Mach Tiancheng Technology Co., Ltd
Address: 12 / F, block B, Yuhui building, 73 Fucheng Road, Haidian District, Beijing
Tel:010-88152355
Fax:010-88133042
Mail:machtech@machtech.com